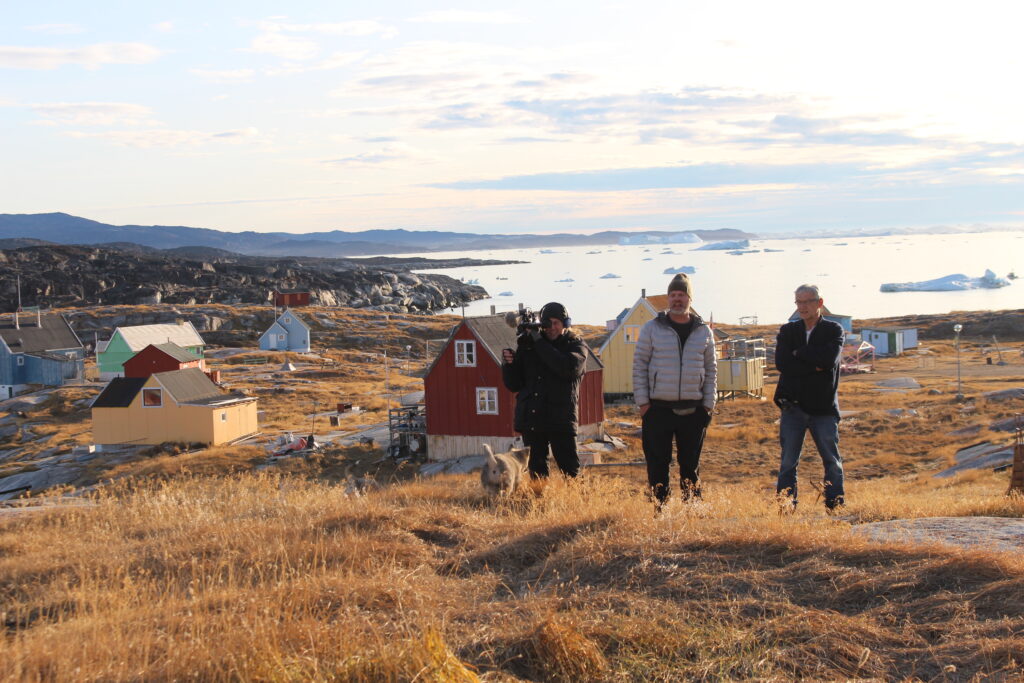 Back in August I got a call from a friend, who needed help with a group going to Greenland. At the end of September I escorted the group from Iceland to Ilulissat, Kangerlussuaq and Nuuk.
Little did I know at the time, but I would have the pleasant company of Dwight Schrute from The Office. Behind the funny character of Dwight is Rainn Wilson - a man with a big heart, who is genuinely concerned about climate change. The trip was initiated by Professor Gail Whiteman, who is the founder of Arctic Basecamp. For the last three years, Gail and her team of scientists have brought the Arctic to the World Economic Forum (WEF) annual meeting at Davos. They set up a real Arctic science basecamp, with an expedition tent which acts as their workplace during the day and a dormitory at night, camping in sub-zero temperatures to bring a message of global risk to the world leaders at the WEF. All scientists volunteer their time.
Besides Rainn Wilson and Gail Whiteman, we had the company of Professor David Hik, Hart Hanson, his wife Brigitte Hanson from Hollywood and Siggi Björnsson, who is a cameraman from Iceland. The purpose was to showcase the effects of climate change in the Arctic and how locals in Greenland experience this in their daily lives.
It had been a beautiful and warm summer in Greenland, but I didn't expect it to still be like that at the end of September/ beginning of October. It proved a point about climate change and we experienced first-hand how the glaciers were still melting and calving ice at Eqi Glacier north of Ilulissat and by Russel Glacier in Kangerlussuaq. I was most concerned about "Sila". The weather always has a say in Greenland and we expect the unexpected. With three destinations in only five days, I spent a lot of energy prior to the expedition prepare the group for the potential changes. But everything went according to plan.
At each destination, Sila Greenland provided local guides and set up interviews with locals. In Nuuk we met with young people, who initiated a Fridays for Future strike in front of the parliament in our capital. We had very little time in Nuuk and to spend the time wisely, we managed to set up dinner at my uncle and aunt's house. My aunt, Nauja made us fresh reindeer that my uncle, Kuto had brought home a few days earlier. For dessert we had apple puree with crow berries picked around Nuuk. My uncle was too shy to be around the prominent guests and had escaped to his boat, but we met my young cousin, who is also a fisherman like his father.
I personally enjoyed the trip very much and felt honored to meet this group of amazing and very entertaining personalities. Now we are waiting for Rainn Wilson to publish the film he has been working on with his team at SoulPancake. Gail Whiteman hosted the third Arctic Basecamp in Davos in January and we are planning for a new trip this summer for a group of 20 to demonstrate the effects of climate change. This should be of concern to us all because "What happens in the Arctic, doesn't stay in the Arctic".